UKAS accredited analysis of Arsenic, Cadmium, Lead and Mercury launched by Precision Analysis Ltd
The Precision Analysis team are excited to announce that we have successfully gained UKAS accreditation for analysis of Arsenic, Cadmium, Lead and Mercury, which is now performed on our new state of the art ICP-Mass-Spectrometer.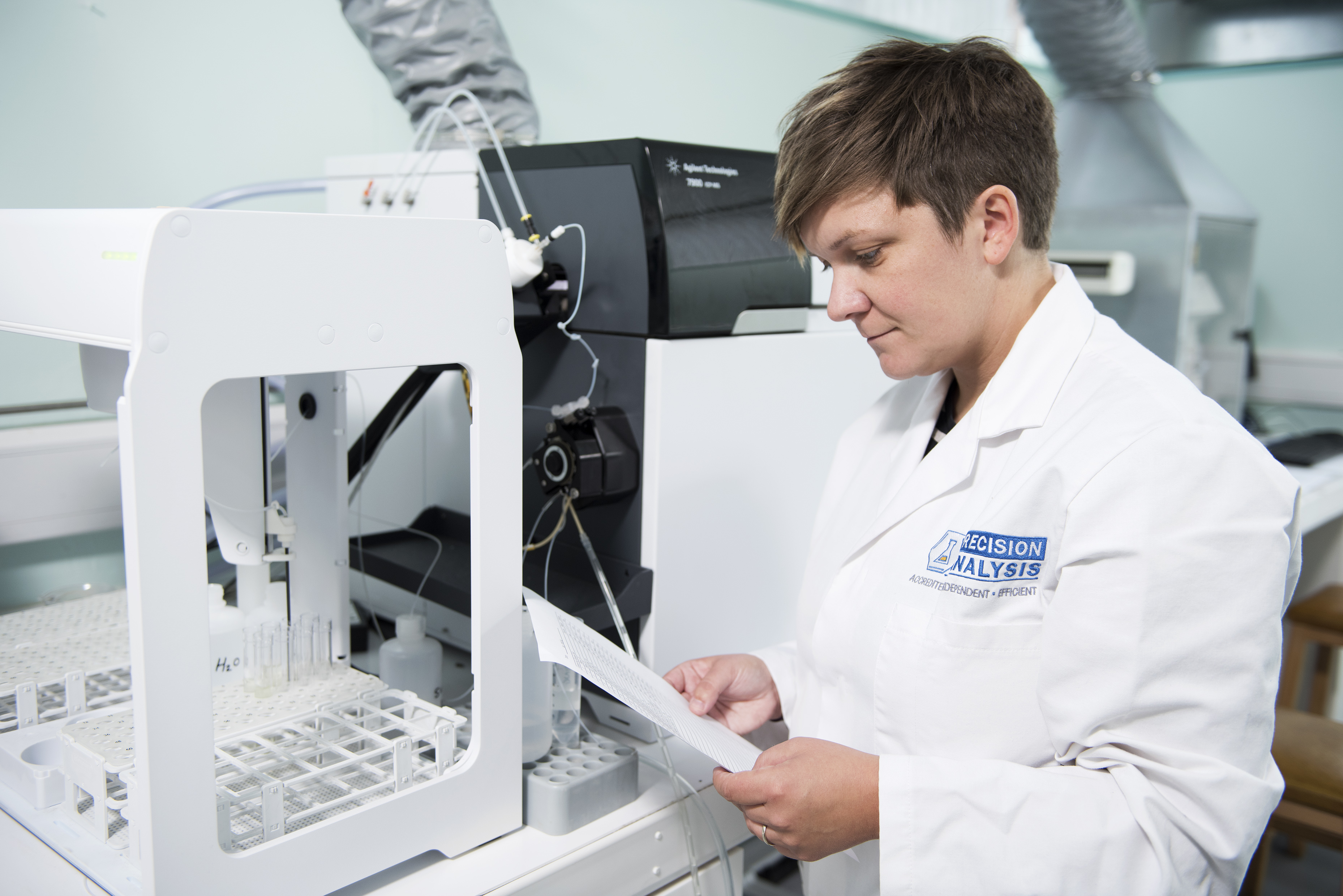 EU legislation aims to ensure that all feeding stuffs including finished feeds and raw materials do not pose any danger to the health of humans, animals or the environment. Concerning heavy metals, the EU sets specific individual legal maximum limits for Arsenic, Cadmium, Lead and Mercury, which if exceeded, breaches legislation and may render the feeding stuff or raw material unsafe for use. ICP-MS is the preferred method of analysis of these heavy metals as it enables detection of these elements to parts per billion levels.
Precision Analysis has a long established reputation for delivering excellent customer service and analysis turnaround times, and the addition of heavy metal analysis to our already diverse accredited testing services greatly enhances our proficiency to meet the needs of our customers both locally and further afield.
The team at Precision Analysis are continually working on new test methods and equipment to become your one-stop solution for finished feed and raw material analysis and look forward to continuing to provide our customers with an extended, UKAS accredited, testing schedule capability.
Precision Analysis is a local company and understands local needs, so forego the frustration of samples spending time in transit and let us deliver your UKAS Accredited results ahead of schedule. 
For further information contact our Lab Manager Caroline on +44 2890 351359