At Precision Analysis we understand the importance of accurate analysis of animal feed, reflected by our UKAS accreditation status for testing. Accredited methods for nutritional analysis of animal feedingstuffs based on the sampling and analysis and specified undesirable substances regulations.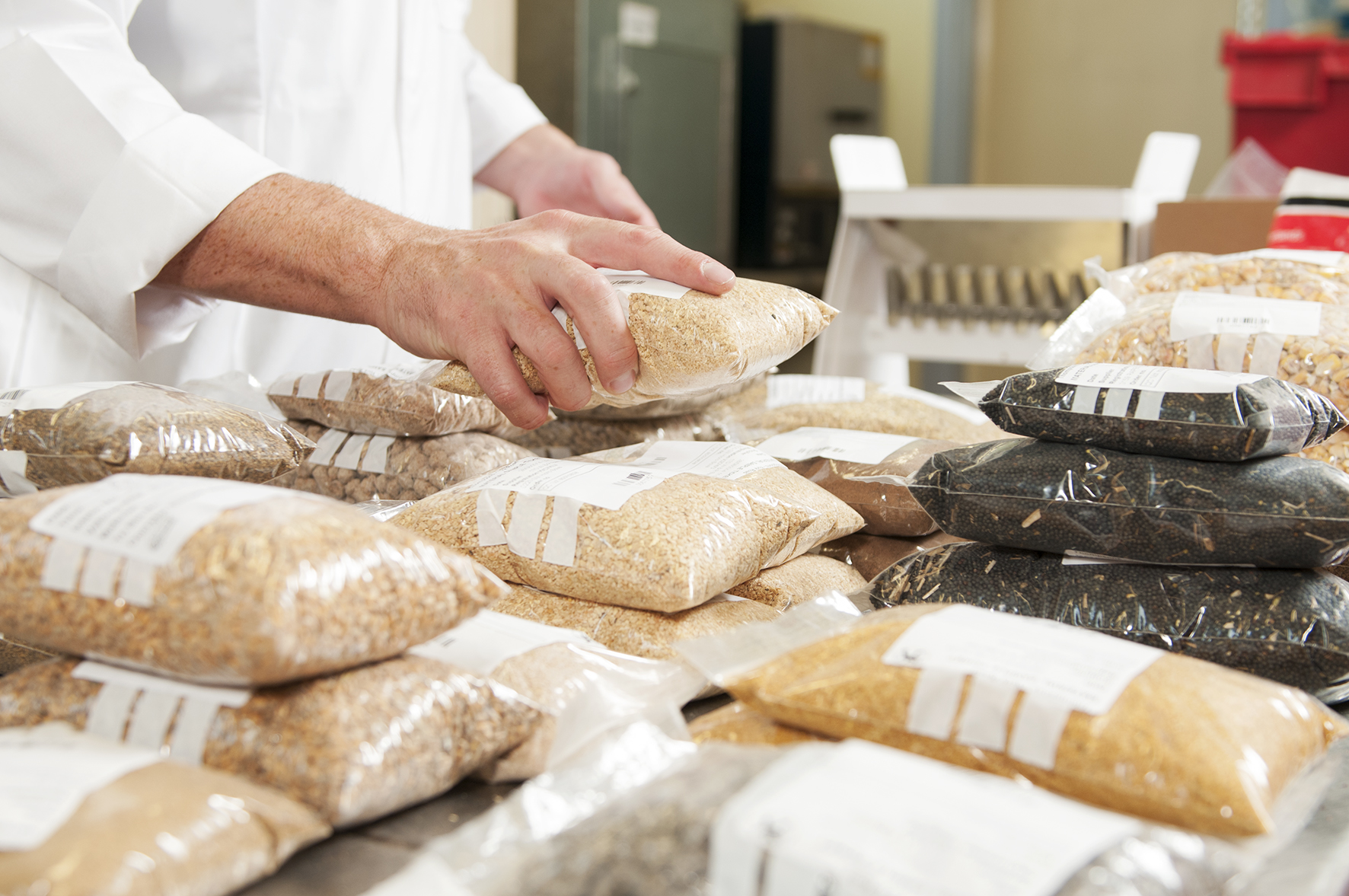 Currently we hold UKAS accreditation for:
Protein
Oil A
Oil B (Total oil)
Crude Fibre
Moisture
Ash
Salt
Minerals include:
Calcium ,Copper, Iron, Magnesium, Manganese, Phosphorus, Potassium, Sodium, Zinc.
Mixer Efficiency or mixer dispersion tests to validate mixing times and processes
Free Fatty Acids (FFA) in animal feedingstuffs, animal and Vegetable oils.
Bushel Weight Analysis of Wheat & Barley
Heavy Metal Analysis:      Arsenic, Cadmium, Cobalt, Mercury and Lead.
We can also offer analysis (non-UKAS accredited) of:
Proximate analysis of Raw materials and feedingstuffs using NIR (Near Infra Red Spectroscopy)
Physical quality tests including sieve fractions, pellet hardness and fines %
Density of raw materials
pH
To enable us to offer our customers a broader range of analysis, we can sub-contract the following tests:
Starch analysis
Urease Activity
fatty acid profiles
Vitamin analysis
Suspended solids- useful for water and effluent
Microbiological analysis of swabs and raw materials and feed samples
Analysis of undesirable substances in feedingstuffs and raw materials such as, mycotoxins (Including Aflatoxin), pesticide residues, dioxin and dioxin like PCB's, Veterinary medicine r/ Coccidiostat carryovers/ residues.
If you don't see what you need here please contact us for further assistance…..