Our expertise and experience allows us to work in partnership with our customers to respond to their individual needs. The team are…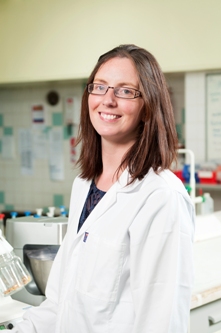 Caroline Hanna - Laboratory Manager
Caroline has been with Precision Analysis since graduating with a BSc in Biochemistry (Hons) in 2002. Caroline started her career as a Lab Technician, before promotion to the role of Technical Manager in 2005, and to Laboratory Manager in 2010. Caroline's responsibilities include strategic planning of the company, new business development and managing the 9-strong team of technical specialists. Caroline is also responsible for the maintenance of the Quality System and assurance that all activities are UKAS compliant.
Over the past 18 years she has played an integral role in growing the customer portfolio across the island of Ireland, developing new analytical methods, managing a well equipped laboratory compliant with legislative and regulatory requirements, as well as delivering customer-focused responsive analytical services.
Caroline has completed training in UKAS approved Laboratory Internal Auditing, Leadership Development, COSHH Awareness, Spill Response Training, Food/Feed Hygiene awareness training, IOSH Managing Safety, and Environmental Awareness. She is also a member of the Safefood Knowledge Networks.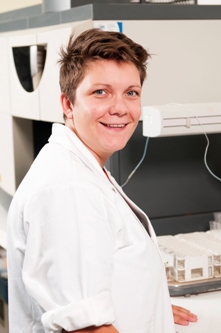 Heather Kerrigan - Technical Manager
Heather has been with Precision Analysis since 2009, and has responsibility for the Technical side of the running of the Laboratory.  She carries out all calibration checks of equipment, monitors daily QC results and investigates anomalous results.  Heather is responsible for the training of staff in technical methods.
Heather achieved a 1st class BSc in Geography in 2006 followed by two years research into Soil Analysis for Forensic Purpose before joining Precision Analysis. She has also one year experience in a customer service role. She has completed training in Environmental Awareness, IOSH Managing Safety and Oil Spill Response.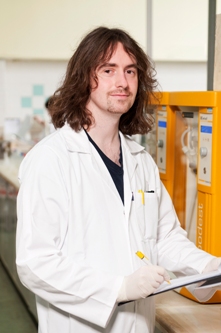 Robert Dunlop - Laboratory Technician
Robert started his career with Precision Analysis in 2010 following three years in a customer service role and two years working within a similar role within a University laboratory. Robert is currently responsible for carrying out Protein analysis, in addition to sample logging and preparation.
Robert's interest in science has been prevalent throughout his study and he is currently studying towards a BSc in Natural Science with the OU. Supplementing this he has also trained in moistures, ash and salt analysis and NIR as well as holding a Distinction in Environmental Awareness Training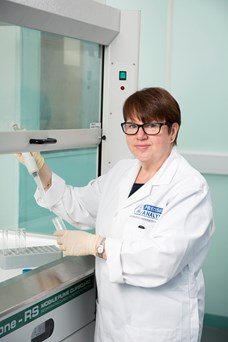 Janet Dixon - Laboratory Technician
Since leaving school, Janet had a science career in her sights and has worked from the inception of Precision Analysis and prior to this within related laboratory roles. Her experience and in-depth knowledge of the industry and customers has been an important element in the continuing success of Precision Analysis. Janet is currently responsible for carrying out Mineral analysis, in addition to sample logging and preparation.
Janet is trained in all methods except minerals and previously held the role of Technical Supervisor before returning recently to the Lab Technician role. Janet has also completed the following training - UKAS Combined Laboratory Management , Supervision and Team Learning, Oil spill responses, Accident Reporting and investigation as well as a Distinction in Environmental Awareness Training.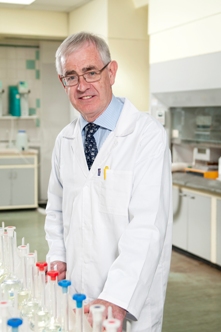 Sherman Hawthorne - Technical Specialist
Sherman has been with company for over 25 years initially in the role of Quality Manager and then Laboratory Manager on a full-time basis before taking up a Special Projects Role in 2009. Sherman currently works closely with Caroline on strategy development and with NIR and heavy metals testing. Sherman has witnessed the growth in the suit of tests provided as well as achieving its initial accreditation. Sherman is an advanced analytical chemist and prior to joining Precision Analysis worked for over 20 years with a multinational organisation.