Accredited Bushel Weight Analysis Lauched by Precision Analysis Ltd
Precision Analysis has recently gained UKAS Accreditation for Bushel weight analysis of wheat and barley. We now offer this as part of our extended UKAS Accredited schedule of analysis.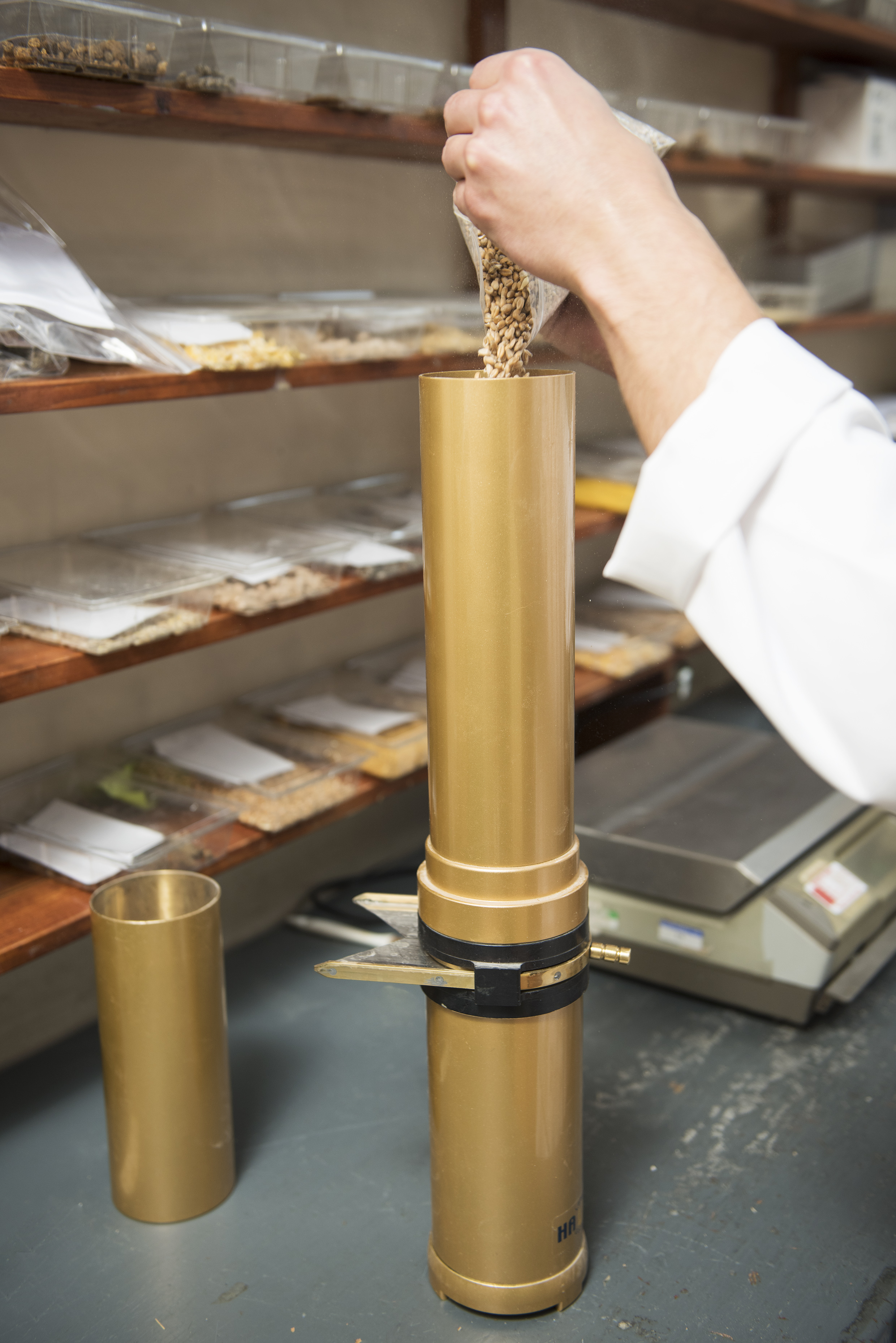 The poor harvest currently being experienced across the UK and Ireland is resulting in huge problems for farmers and feed mills alike. Bushels are lower and yields are expected to be 0.5t/acre to 1t/acre down on last year. The harvest has also suffered further afield, with areas of France reporting bushels as low as 55kg/hl for barley. The true condition of wheat and barley crops is therefore of utmost significance. Getting an accurate, reliable and accredited account of bushel weights is critical, both for farmers selling, and mills buying, the grain. Precision Analysis can now fulfil this service by providing UKAS Accredited Bushel Weight analysis for both cereals.
Using a calibrated chondrometer, our accredited method of analysis is reliable, accurate and swift. We are fully aware of the importance of bushel weights to your business and with analysis being carried out by our extensively trained and meticulous team within fast turnaround times.
Precision Analysis now offer UKAS accredited Bushel weight analysis. Check out are services page for info.
For further information contact our Lab Manager Caroline on +44 2890 351359.